Entrepreneur Development Program - Seed Finance for Startups
Thursday, May 23, 2013 | 6:00 PM to 8:30 PM | K&L Gates, 4 Embarcadero Center, Suite 1200, San Francisco, CA 94111
 Speakers:

Fred Greguras, Partner, K&L Gates LLP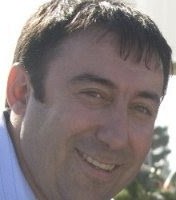 Kayvan Baroumand, CEO, NestGSV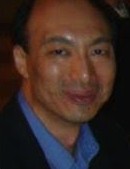 Charles Tan, Managing Partner, Lumiera Holdings, LLC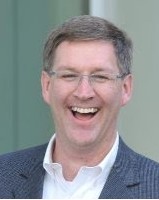 Stewart Gunther, Co-Founder and Managing Director, VC ~ Private Equity Roundtable

Agenda:

           6:00 pm Registration & Networking
           6:30 pm Welcome & Introduction
           6:40 pm Panel Discussion

           8:10 pm Q&A

           8:30 pm End

    

    Register Now!
   Walk-Ins: $20
  

This email address is being protected from spambots. You need JavaScript enabled to view it.

    Sponsored by

 
In this E-SIG event, entrepreneurs will hear from Mr. Fred Greguras, Partner of K&L Gates LLP about various techniques for acquiring seed fundings.
 The SVC Wireless E-SIG Program is designed to kick start budding entrepreneurs, providing information and insight from angel investors about what they really look for when investing in a business or new business idea, and from experienced entrepreneurs about how they succeeded in obtaining their initial round of funding.
 For more information, visit http://www.svcwireless.org/svcw/
Entrepreneurs will learn from a lawyer and angel investors on the key elements in term sheets for a convertible note financing and a Series S preferred stock financing in this Entrepreneur Development Program event.

You worked hard and did your pitch. Do you know what to expect if you get an offer to fund your company? What does a typical seed financing term sheet look like?  What should you look out for before accepting the terms?  Come listen to a discussion of actual term sheets and learn how to do a seed financing.

The SVC Wireless Entrepreneur Development Program is designed to kick start budding entrepreneurs toward success by providing information and insight from investors about what they really look for when investing in an early stage business or new business idea.
Speaker Biographies
Fred Greguras, Partner, K&L Gates LLP
Mr. Greguras is a partner in the Palo Alto office of K&L Gates who focuses his practice on strategic issues for global software, internet, clean technology, media and life sciences companies - with an emphasis on the start-up and emerging company stages. This includes, in particular, financings of various types, M&A and a full range of other transactions in both domestic and international marketplaces.
In the international arena, Mr. Greguras has substantial experience representing companies with a market focus on or operations in China, Vietnam and India, and in supporting investors from those countries. During his 25-plus year tenure in the Silicon Valley, Mr. Greguras has also been a venture capitalist and a general counsel and CFO for a startup.

Kayvan Baroumand, CEO, NestGSV

Kayvan is the founder and CEO of nestGSV, and is widely recognized in Silicon Valley and beyond as a leader in "Global Entrepreneurship". He founded nestGSV in 2012 as the manifestation of his vision. Prior to nestGSV, Kayvan spent five years as the founding COO of Plug and Play Tech Center, an incubator based in Silicon Valley. After leaving Plug and Play in 2010, he served as the President of Always On, a premier media company that covers all aspects of innovation ecosystem and hosts events to connect industry and thought leaders in the Global Silicon Valley. Kayvan has over 15 years of management and international business experience in the technology, manufacturing and distribution sectors as well as a strong network in the venture capital and angel investment community.


Charles Tan, Managing Partner, Lumiera Holdings, LLC

Charles has been involved with startups, at various stages of growth, for over 15 years. He is currently a Managing Partner at Lumeira Holdings, an Angel fund focusing on early stage startups. Lumeira's investments include S.two Corp., CSRware, Redshift Networks and Locomatix. Prior to Lumeira Holdings, Charles was the Director of Systems Engineering at Stoke, a KPCB and Sequoia Capital-funded Fixed Mobile Convergence (FMC) company. At Stoke, he was involved from the conceptual, development and qualification stages of the company's first commercial product, the SSX-3000, to revenue generation.
Charles joined Stoke from Juniper Networks, where he was a member of the development and qualification team for the company's first product, the M40 Internet Router. Charles started his career at IBM T.J. Watson Research Center in New York. Charles holds a B.S. in Electrical Engineering and a M.S. in Software Engineering from Northeastern University, and he is a graduate of Cornell University's Executive Program.


Stewart Gunther, Co-Founder and Managing Director, VC ~ Private Equity Roundtable

Stewart is a co-founder of the Venture Capital ~ Angel Roundtable. He has participated in the capital raise of a boutique venture firm targeting the vital homeland security and homeland defense market, and before becoming active in the venture industry held senior product, marketing, and business development roles in consumer and entertainment software, e-commerce, embedded systems and semiconductor capital equipment companies. Stewart brings over 16 years of international experience working firms ranging from multi-billion dollar corporations to start-up companies. During this time, Stewart successfully promoted products, services and technologies globally from concept through maturity. Stewart received his Master of International Business degree from Pepperdine University and the European Business School in Östrich-Winkel, Germany. He received a B.S. in International Business from San Jose State University.
Entrepreneur Development Program
SVCWireless members tend to be innovators and entrepreneurs, who are technical and passionate about the rapidly growing sectors – mobile, cloud, social, local, and ecommerce. This year, we are offering Entrepreneur Development Program to meet the rising demand of our members, who are actively starting up a new business here or in Asia. Our programs aim to deliver knowledge, connections, and inspirations.
 Come and learn from the subject matter experts about financial, legal, marketing and management aspects of starting and running a success company. Join other entrepreneurs to network with angels, VCs, lawyers and experienced entrepreneurs.
About SVCWireless
 Silicon Valley-China Wireless Technology Association (SVCWireless) is a leading non-profit professional association to bridge the mobile/wireless industries between China and the United States. The organization is founded in year 2000 and now has more than 5000 members and 30 partners around the world. SVCWireless promotes entrepreneurship, innovation, and venture investment with the support from our members, sponsors and partners. http://www.svcwireless.org